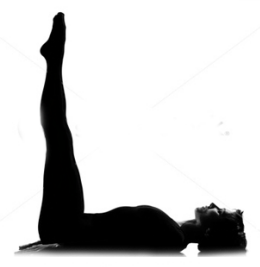 What is Pilates?
Pilates aims to improve what is known as functional flexibility and core stability.
Core stability is the ability to control the position and movements of the trunk. Training targets the muscles deep within the abdomen.
The activation of these muscles stabilises the trunk during movement, helping the body to work more efficiently and prevent injury.
To perform at its best, your body needs optimum functional flexibility and strength, no more, no less!
Self Awareness – makes us mindful of how we use our bodies, enabling us to recognise our bad habits, thus giving us the opportunity to change them. A growing self awareness also allows us to identify any areas that require attention, so letting us strengthen and improve your weak spots.
What are the benefits?
Relieves pain, stiffness and tension
Develops the body's core abdominal strength
and improves balance
Lengthens and stretches your tight muscles
Strengthens your weak muscles
Reduces stress levels and fatigue
Boosts the immune system, circulation and bone density
Improves the functioning of the respiratory system
Reduces incidence of strain and injury
Lubricates your stiff joints
Allow your body to move fluidly and freely
Suitable for anyone, regardless of age or level or fitness
Initial Assessment
1 -1 All participants will require a full assessment before commencing a Pilates programme. This includes a full health check, an understanding of the pilates concept, learning the basic elements and introductory exercises to start you on your way.
1:1 Sessions with your Pilates instructor can ensure you are completing your exercises correctly and further exercises can be introduced with the instructor's guidance.
Following your initial assessment you can then begin to practise independently to ensure you can complete the introductory exercises whilst incorporating the key principles.
Classes
We offer regular small Pilates classes led by a qualified Pilates instructor.
Weekly classes are a fun way to share your experience with others.  It provides you with an excellent environment to progress your exercise programme further.
The class continues to ensure each client works at their own pace and level.
A Pilates mat and all equipment is provided for each person.  It is advisable that you wear comfortable clothes with a bit of stretch.